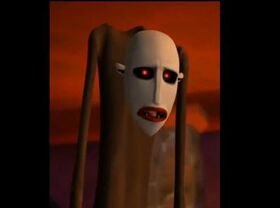 Count Max is the husband of
Ruby
, the father of
Orson
, and the King of the night.
Personality:
Max is very old-fashioned, and is a famous vampire of the Fright Side. He strives to fit in with his younger, "cooler" friends, but just ends up embarrassing his son, Orson.
Apperance:
Max is a very tall, thin, and bald vampire. He wears a long, brown cloak with long sleeves.
Relaionships
Ruby
Orson
Scary Godmother
Hannah
Skully
Gallery